The St. Quentin Scar
The St. Quentin Scar is one of the Maps in Battlefield 1.
Map Description
A massive attack on the scarred battlefields of northern France. As part of the Kaiser's battle, the German army throws everything they have to try to break through the British lines. Prepare for truly cataclysmic assaults as you push through the trenches of the St. Quentin Scar. Be the first soldier to break through the fortified lines and assault the pristine village of Travecy, untouched by the war... until now. [1]
→ See also: Sinai Desert, The St. Quentin Scar, Amiens, Giant's Shadow, Empire's Edge & Monte Grappa.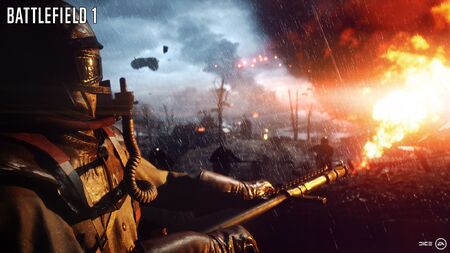 References