Nivelle Nights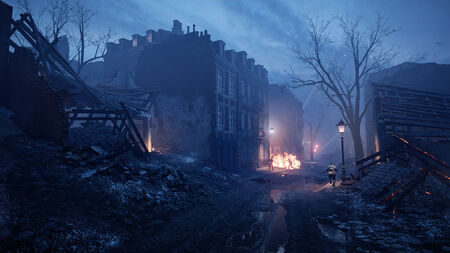 Nivelle Nights is one of the Maps in Battlefield 1.
Map Description
Part of 2017's Summer of Battlefield, will release in June for Premium Pass and They Shall Not Pass Expansion Pack* owners, Nivelle Nights takes the fight to Chemin des Dames, 1917. As darkness falls over the muddy battlefields around Malmaison and Soupir, French and German batteries prepare to yet again support their troops on the contested ground.
The moon, the searchlights, and the artillery light up the night skies, exposing the vast network of trenches. Bite and hold as your foe will fight for every inch of ground. [1]
References